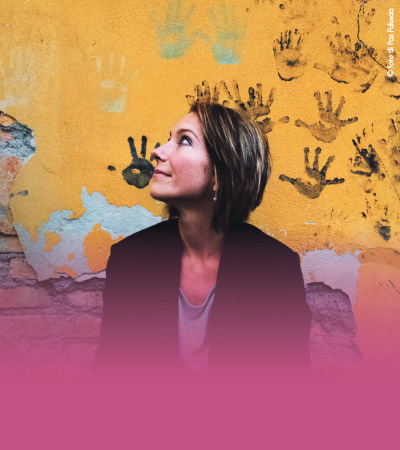 Commencing on 18 December 2020 is the FS Italiane Group's fundraising in support of the project Ogni donna che vince la violenza cambia il mondo (Every Woman Who Overcomes Violence Changes the World) by Differenza Donna, the NGO that has been committed for over thirty years to concretely helping women escape violence.
This year, the campaign has transformed to become exclusively digital. Until 30 June 2021, it will be possible to make a donation by connecting to the website differenzadonna.org or through the self-service ticket machines in the railway stations.
The donations shall help to support Every Woman Who Overcomes Violence Changes the World, the project of re-utilising assets seized from crime, which in one year can ensure – in two houses in the city managed by Differenza Donna – the refuge, legal support and assistance, a psychological-biological damage assessment, job training and orientation to 74 women and 148 children fleeing from violence.
Indeed, anti-violence centres and shelters are today the most important link in the chain in combating violence against women.
The project is aimed at all women, be they Italian, migrants, young, old, with disabilities... It will provide support, legal assistance, an assessment of the psychological-physical damage resulting from violence, job training and orientation with a view to empowerment and taking back control of one's life, finally free of and freed from violence.