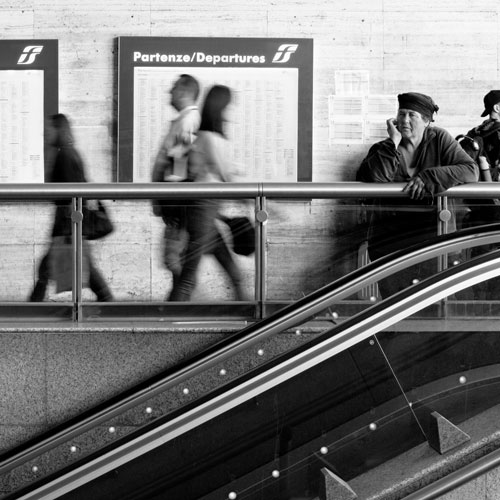 The social emergency – resulting from the consequences of the latest economic and migratory crises, exacerbated by the pandemic and the uncertainty of its outcome – affects all of Italy, being especially concentrated in the railway stations. The Help Center solidarity project, promoted and implemented in collaboration with local authorities and the Third Sector, represent FS Italiane Group's response to the growing phenomenon of social marginality.
The Help Center consist in "low threshold" listening desks, being without a filter at the entrance, developed with the aim of intercepting and taking care of the most vulnerable in our society to start them off towards effective paths of recovery, collaborating with social services and institutions set up to help. This model of social intervention is accompanied by a new interpretation of the concept of social responsibility (Corporate Social Responsibility). CSR is thus increasingly oriented towards creating a Corporate Shared Value – with value generated for the company that is also of worth to all stakeholders of reference, for the community and for the territories.
Alongside the Help Centres, day and night reception centres were also set up in several cities, seeing the objective of solidarity combined with the reuse of railway spaces and the redevelopment of the station territory.
The European Solidarity Charter is a document inspired by the Treaty of Lisbon, recognising companies operating in the field of railway mobility, urban transport, associations and signatory institutions. The participating partners have shown that they share the same vision of civic and social engagement, in particular in regards to how social hardship is to be managed in stations and in the neighbourhoods in which they reside.
Together with important institutions and associations of reference in the sector, the FS Italiane Group is developing solidarity initiatives and awareness-raising campaigns aimed at supporting topical issues such as the preservation of child health, the prevention of the risk of school leaving and dropouts, the promotion of health and the protection of women.