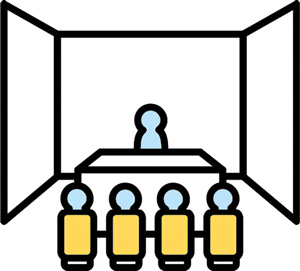 We have always supported initiatives with major universities aimed at identifying and supporting brilliant young undergraduates and graduates during their university and/or post-university studies, offering scholarships, thesis prizes and idea competitions.
In fact, our goal is to reward students and to give them the chance to get closer to the FS Italiane Group and see the key processes of our business up close, receiving support and supervision from the managers and professionals who work with us.

Our initiatives

Allowances for carrying out research in the field of transport (Department of Civil, Building and Environmental Engineering) or in electricity (Department of Astronautical, Electrical and Energy Engineering) with the Sapienza University of Rome.

Scholarships for developing a degree thesis for students selected from the two-year Master's Degree in Transport Systems Engineering at the Sapienza University of Rome.

The FS Idea Competition aimed at students and/or graduates on Master's/specialist degree courses in engineering and economics at all Italian universities.

The advantages for students and graduates:

expanding what you've learned at university on the job and developing cutting-edge projects;

entering into direct contact with the technological innovation of a major industrial company such as FS Italiane;
discussing ideas with industry experts in various business areas and benefiting from continuous shadowing;
prizes and benefits, for example, vouchers to travel for free on Trenitalia trains.
If you're interested in these initiatives, keep following this page and keep an eye on our news!
The internship offers the chance to gain significant training experience within the organisational structures of the various companies of the FS Italiane Group.
Our internships engage students in work and innovative company projects that help develop the knowledge acquired at university.

These initiatives primarily come from our collaboration with the universities with which we've made special agreements and organised individual training projects.

As soon as the internship starts, a company tutor supports the intern to encourage their integration within the Company and to help them with training and professional activities all throughout their stay at the host facility, providing any tools that might be useful for training specific skills.