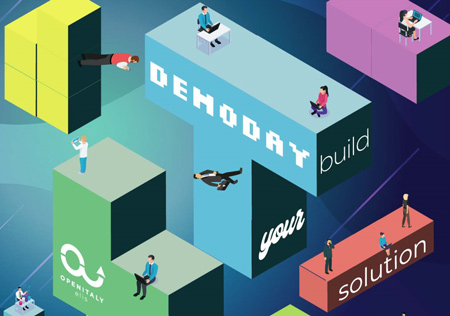 The FS Italiane Group continues making headway at Open Italy, the multi-corporate programme promoted by the Consorzio ELIS to encourage Open Innovation between companies and startups.
On 29 April, the last of four Demodays entirely dedicated to innovation, the top ten startups presented innovative solutions to an audience comprised of over 50 companies, including the FS Italiane Group.
Throughout the Demodays, innovation was explored with a focus on four major areas:
Digital HR & New Ways of Working and Urban Intelligence & Smart Mobility;
Customer Engagement & New Sales Channels and Circular Economy & Social Innovation;
Operation Improvement & Optimisation and CyberTech;
Smart Health & Safety and Clean Technologies & Advanced Materials.
For the first time in full digital mode, this year's edition has generated stimulating moments of discussion between startups and companies, with the common goal of identifying the best solutions to face the current COVID-19 health emergency and promote the relaunch of activities in Italy's Phase 2.