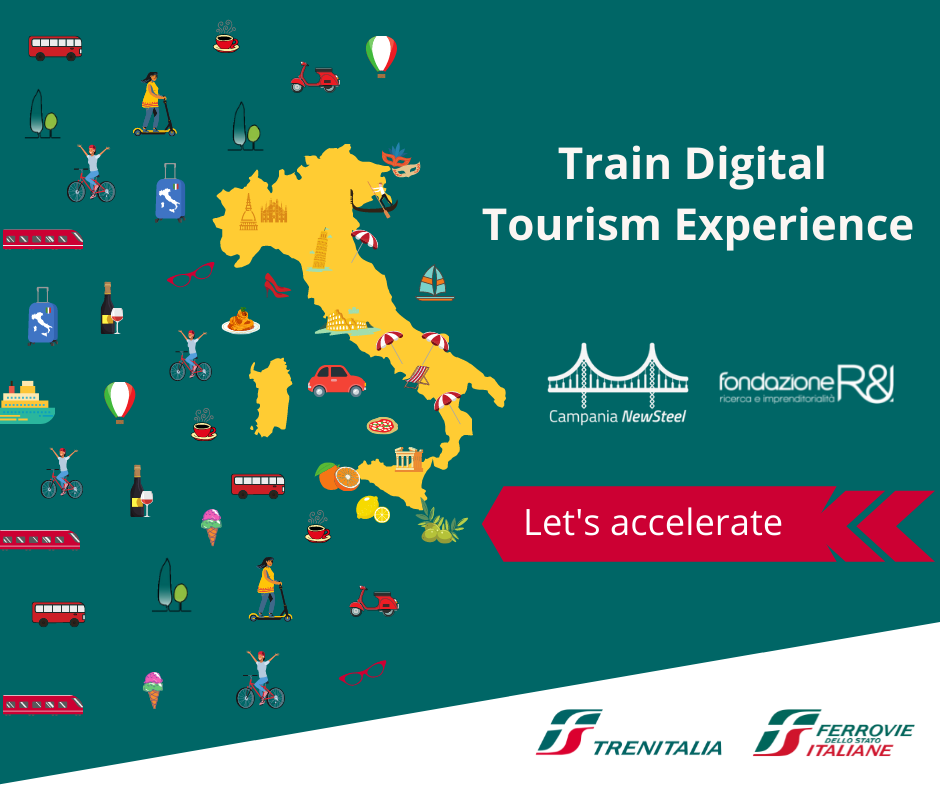 51 startups have taken up the Train Digital Tourism Experience challenge, to inspire train travel through digital engagement. As announced on 30 June at the headquarters of the FS Innovation Hub in Naples, the four winning startups/SMEs advancing to the FS Italiane Group's acceleration pathway up for grabs through the Trenitalia challenge:
An important phase thus begins for these four startups that will be involved – together with Trenitalia – in the intense acceleration programme, overseen by Campania News Steel, as the certified incubator at the Innovation Hub FS in Naples.
The acceleration pathways are part of the Open Innovation activities which FS Italiane promotes in order to create co-innovation, in looking externally so as to continuously innovate and thus keep the various businesses of the Group companies competitive and avant-garde.