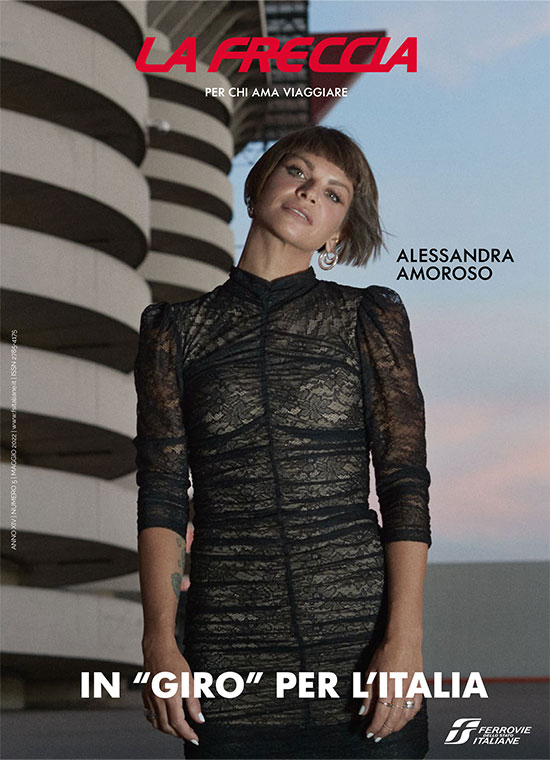 Rome, 2 May 2022
May's La Freccia will accompany its readers on a journey around Italy, following the stages of the 105th Corsa Rosa, of which Trenitalia is the Official Green Carrier, with an account that combines sport, travel, traditions, outdoor life, music and joie de vivre.
From Sicily to Verona, La Freccia will follow the race, with copies of the magazine being available at every finish line. Leafing through its pages will lead readers on a discovery of some of the country's most picturesque locations. There is a trip between Naples and the Campi Flegrei to pay homage to the neighbouring island of Procida, the 2022 Italian Capital of Culture, on the way to Santarcangelo, the 11th leg of the Giro, amidst historic workshops and communities of artists.
Many itineraries are proposed, including cycle paths unfurling along old railways along with food and wine tours to discover local products. For those who prefer to go by foot, there are one hundred routes to cross the peninsula – from the Via Francigena to the Cammino di Dante, via the gigantic Sentiero Italia.
On the cover is Alessandra Amoroso, whose voice and vitality aim to engage and delight her fans and not only. The Salento artist is preparing for their 200th live show, set for 13 July at Milan's San Siro Stadium. The Frecciarossa will be the official train for this highly-anticipated concert.
As always, plenty of space is also dedicated to art and culture, with the Donatello exhibition in Florence and the Superbarocco exhibition at the Scuderie del Quirinale in Rome as well as visit to the Palazzo Ducale in Genoa to discover the works of Pietro Paolo Rubens. Then there is a trip to the National Archaeological Museum in Taranto and even a walk in Orvieto to admire the soaring Duomo and the Museo Faina, which tells the history of the city.
Finally in Turin, the International Book Fair – of which Trenitalia is partner – returns with an edition dedicated to peace and sustainability. Amongst the meetings with writers and panels on topical issues, there will also be one organised by the FS Group, with the Freccia itself on Sunday, 22 May at 4:45 p.m., to talk about travel and its narration in the digital age.
The May La Freccia can be browsed and read in digital format, on FSnews, and on paper on Trenitalia's Frecce, in the FRECCIALounge and FRECCIAClub, each copy cellophaned and personal, for readers to pick up and take away. The contents of FS Italiane's monthly publication can also be read on the FSNews Telegram channel and the @fsnews_it and @LaFreccia_Mag Twitter profiles.