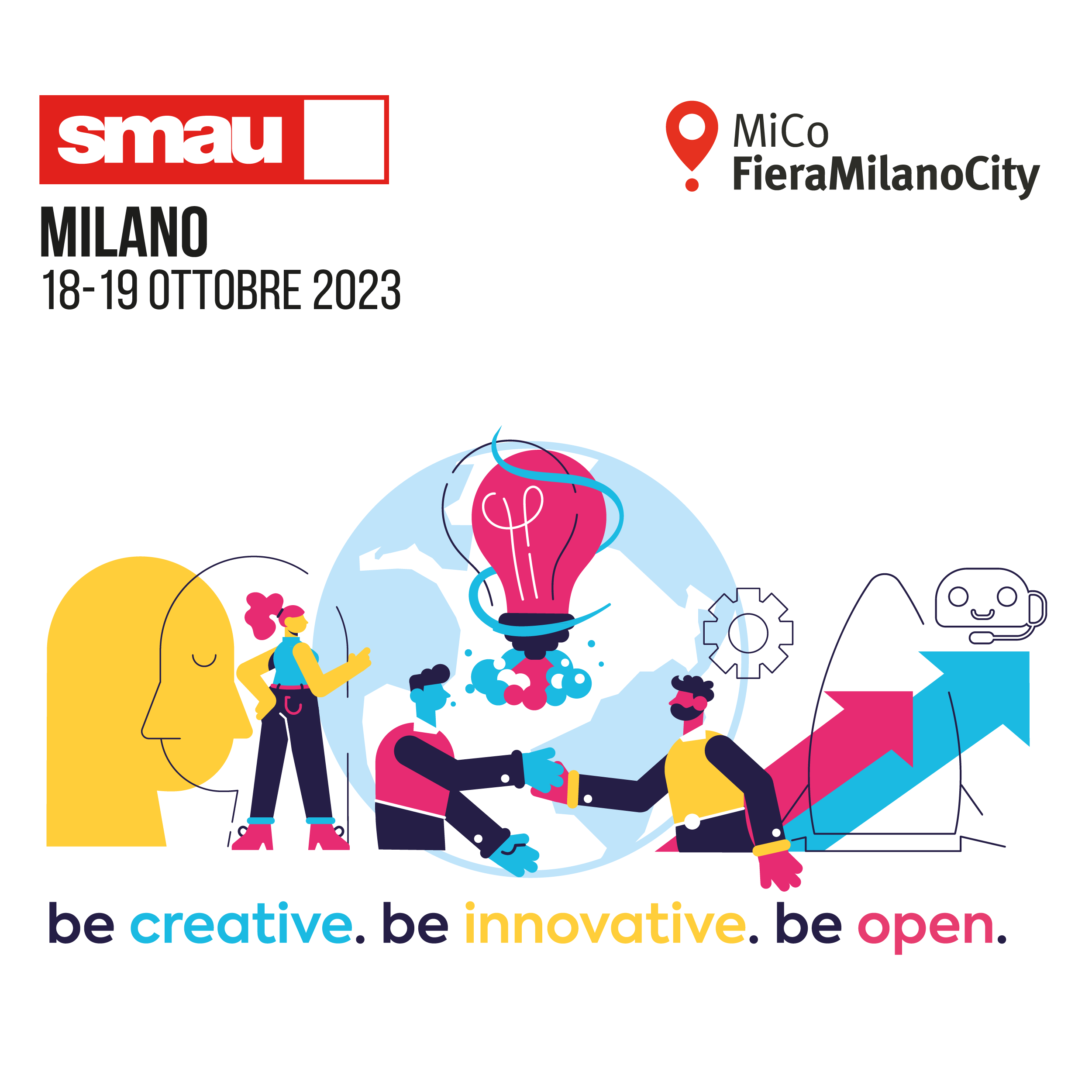 SMAU, Italy's benchmark event on innovation and start-ups, returns to the Milano Convention Centre on 18 and 19 October 2023.
During the two-day event, participants will have the opportunity to meet the Italian market players awarded the SMAU 2023 Innovation Award, who will illustrate the most effective strategies for achieving increasingly smart mobility.
Again this year, the FS Group will play a leading role. Daniele Pes, Head of Innovation, Technology Partners & Digital Industrial Agreements, will speak at the workshop "Mobility and Logistics: when innovating means evolving", scheduled for Wednesday, 18 October from 11:30 am to 12:20 pm at StudioTv2.
Ferrovie dello Stato Italiane's participation in the event underlines the company's commitment to innovation and start-ups.
The speech can also be streamed directly from the official SMAU website.