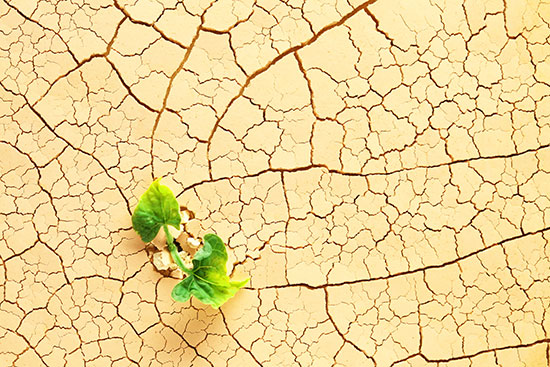 27 September 2019
The transport sector plays a key role in people's quality of life and the well-being of the community, along with being able to help prevent climate change.
The current mobility system accounts for almost a quarter of Europe's greenhouse gas emissions and the expected increase in demand is likely to increase its emission footprint. Different mobility choices as part of daily habits can result in reductions in emission volumes, along with improvements in terms of traffic, safety and pollution.
Growing the share of journeys with high environmental performance (rail carriage, collective road transport, shared systems) renders it possible to significantly contribute to the reduction in a range of negative impacts. Energy efficiency, renewable energies, redesign of production cycles and modal shifts towards vehicles with low environmental impact are the necessary solutions to rebalance the transport sector.
Rail transport can make a major contribution in these areas in particular. In terms of energy and emissions, it is amongst the most efficient. For example, electrified rail transport, in addition to being much more efficient than road transport, can also benefit from a national electricity mix that increasingly avails of renewable sources (over 30% in Italy).
In acknowledging the challenge launched at COP21 and together with various other world railway companies, the International Union of Railways (UIC), of which the FS Group is part, has taken on the commitment to ensure that specific emissions into the atmosphere deriving from railway activities at a global level are reduced by 50% by 2030, compared to 1990 levels, whilst increasing volumes of rail traffic at the same time.
Considering the integrity and quality of the environmental primary assets, the FS Italiane Group sought to outline a strategic path of long-term sustainability, setting targets for 2030 and 2050. The aim is to become carbon neutral by 2050, with reference to both the energy purchased and that self-produced by the Group companies (including traction power on rail and road) and utilised for fixed plants (workshops, stations, offices, tunnels, roads). At the same time, targets have been set to stimulate sustainable mobility to: increase the modal shift in favour of collective and shared mobility in Italy by 15% within 2050, encouraging people not to use private vehicles whilst also reaching 50% total volumes by rail for freight by 2050.
Over the past ten years, people who have chosen the train over private vehicles for travel for study, work, leisure and tourism have helped reduce CO2 emissions into the atmosphere, with about 20 million fewer tonnes of carbon dioxide.
Investments in the vehicles has also shown significant results. The Frecciarossa 1000 boasts Environmental Product Declaration (EPD), thanks to its aerodynamic design that results in a 35% higher efficiency at high speeds than the previous generation. The new regional Pop and Rock trains, in addition to being almost entirely recyclable, meet significant environmental requirements that consume up to 30% less energy than the previous generation. Significant environmental performance for the new freight transport vehicles, locomotives and wagons. The FS Group companies that deal with road transport are also undertaking to renew the fleet in favour of modern motor vehicles that offer a significant reduction in emissions that are harmful to the environment and health, such as CO2, NOx and PM.
Investments in the vehicles are accompanied by those on infrastructure networks and the hubs in order to develop an even more sustainable and integrated mobility system in collaboration with all the institutions of the territory, especially in urban and metropolitan areas.
The challenge in the coming years will be to reduce the number of journeys effectuated via individual polluting vehicles, giving priority to clean alternatives and systems capable of managing door-to-door journeys effectively and efficiently.