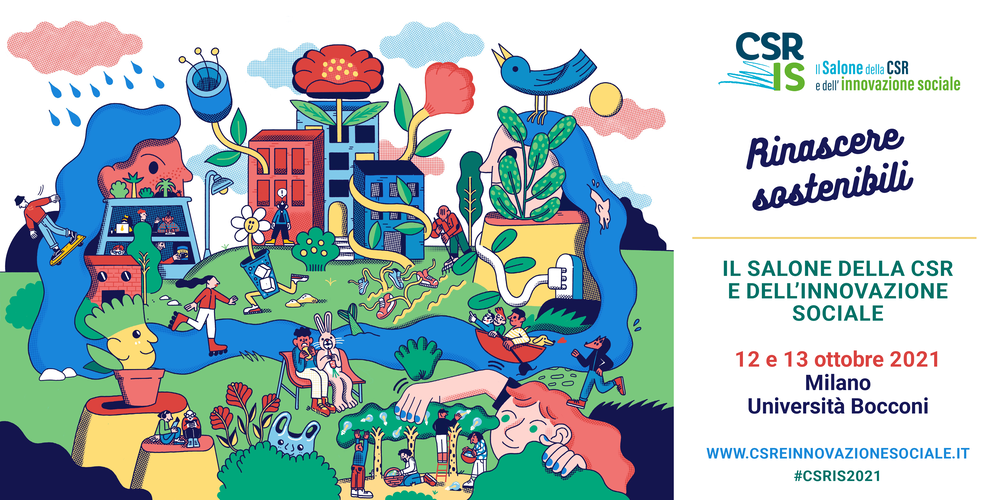 Ferrovie dello Stato Italiane is front and centre for sustainability at the CSR and Social Innovation Exhibition 2021. For the ninth edition of Sustainable Rebirth being held on 12 and 13 October, FS puts its know-how on full display for the many online and in-person events. Things kick off on the morning of Tuesday 12 with the Diversity & Inclusion session, as a choice useful also for the company and its business, which sees the presence of Simonetta Serafini – Head of People Care for FS Italiane who will also take part in the afternoon at the Change the Job, Change the Welfare panel.
The session dedicated to PNRR and Mobility for Sustainable Territories includes a talk by Claudio Arcovito, Head of Sustainability and Social Policies for ANAS.
Also to follow is the speech by Lorenzo Radice, FS Italiane's Head of Sustainability, as part of the panel When Sustainability Helps Relationships, scheduled for Wednesday 13.
Finally comes the participation of Antonello Martino – Engineering and Investments Manager for Rete Ferroviaria Italiana's Station Management, at the meeting on the Future of Infrastructure and Sustainable Development. The various activities promoted by the CSR Exhibition this year also includes the launch of the challenge to lower CO2 by 50,000 kilograms thanks to 200 additional trees. Everyone is invited to take part in the challenge and to make a concrete contribution to being reborn sustainable. Simply download the AWorld app and join the CSR and Social Innovation expo team.