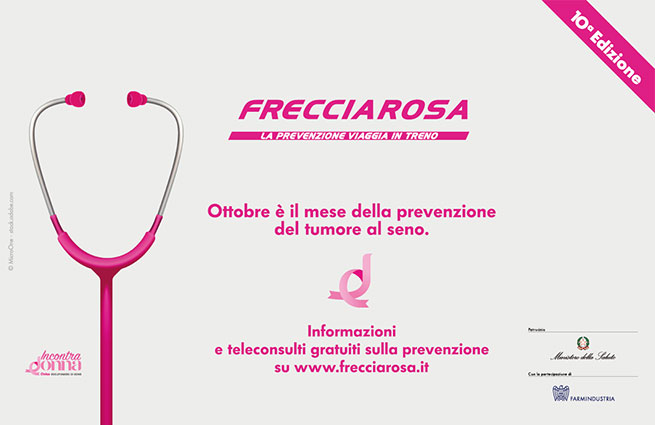 Promoted by IncontraDonna Onlus and the FS Italiane Group – with the patronage of the Presidency of the Council of Ministers, the Ministry of Health and the participation of Farmindustria – the Frecciarosa this year celebrates its tenth edition.
Amongst the innovations in the programme is the new Frecciarosa.it site through which it is possible to speak with doctors about prevention and health issues as well as receive free advice from specialists via live streaming, in complete safety and respect of privacy.
Once again, there will be webinars, events and tutorials to follow and opportunities to inquire about topics such as the prevention of cancer of the breast, colon, ovary, lung, along with melanomas, HPV vaccination (Human Papillomavirus) along with healthy nutrition and physical activity. Finally, there will be live events such as dance, cooking, sports and make-up classes.
The campaign is also promoted through the monitors aboard the Frecce trains and on the regional trains all throughout Italy.