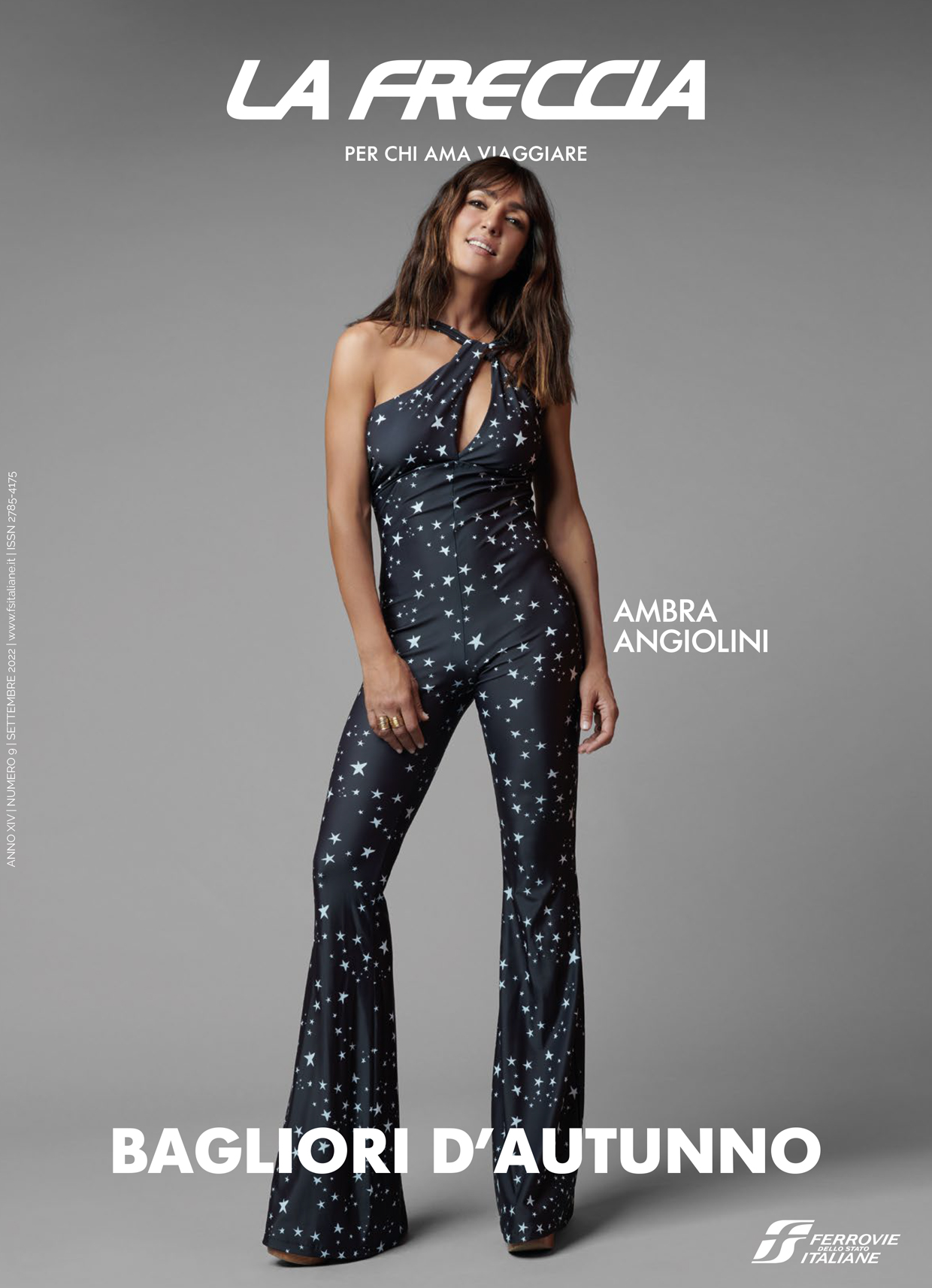 September closes the door on summer and opens up to autumn as the gaze of La Freccia eschews nostalgia and comes alive with reasoned optimism. The contents and reflections are thus tinged with the warm hues of the season whilst the cover glitters with autumn on the horizon, bringing travel, art, culture and sports, with a spotlight on Ambra Angiolini, the actress and presenter making her TV début as a judge on the talent show X Factor.
September is also one of the best months to discover the beauty of the country at a nice and slow pace. La Freccia suggests many and amongst them, Le Marche with Urbino and its province, where the 600th anniversary of the birth of Duke Federico da Montefeltro is being celebrated. Then, head down to Calabria to cross the territory on foot, from the sea to the mountains, through natural parks and spectacular geosites. Keep going all the way to Sicily, to Castelvetrano with the ancient ruins of Selinunte, in the area in which Tumminia flour is produced.
But you can also opt to contemplate Italy from above, experiencing the thrill of a hot-air balloon flight, or to "savour" Italy region by region through the ethical products safeguarded by the Slow Food Presidia.
In the autumn, culture remains the protagonist in La Freccia with the 22nd edition of the Festival Verdi, which brings the compositions of the Maestro from Emilia to Parma and its province with historical versions and new stagings, conducted by Roberto Abbado. Whilst in Venice, thanks to two innovative exhibitions and an olfactory library, one can discover how perfumes are created and composed. And as Milan pays tribute to New Yorker Richard Avedon with 106 images, including fashion shots and celebrity portraits, the Ethical Photography Festival in Lodi focuses its lens on people and distant lands.
40 years after his assassination, there is a tribute to Carlo Alberto Dalla Chiesa, symbol of the fight against terrorism and Cosa Nostra. To commemorate his passing, a special Frecciarossa ETR 500 will run until 31 October along the route between Turin and Reggio Calabria, travelling through the places where the General lived and worked.
September's La Freccia can be browsed and read in digital format, on FSnews, and on paper on Trenitalia's Frecce, in the FRECCIALounge and FRECCIAClub, each copy cellophaned and personal, for readers to pick up and take away. The contents of FS Italiane's monthly publication can also be read on the FSNews Telegram channel and the @fsnews_it and @LaFreccia_Mag Twitter profiles.