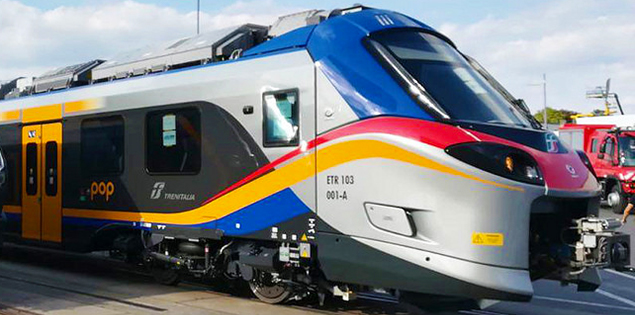 Genoa, 1 April 2021
A new Pop train has come into service on the railways of Liguria, which will join the two trains, a Rock and a Pop, which arrived last week.
With these three trains the number of new trains delivered by Trenitalia (FS Italiane Group) to the Ligurian regional government rises to twenty, out of the 48 stipulated in the service contract. With the new deliveries, the average age of the region's trains will fall to five years.
The fleet and the lines
The new trains will run between Savona, Genoa and Sestri Levante and on the Genoa-Busalla-Arquata Scrivia and Genoa-Acqui Terme lines.
The investment
The delivery comes in accordance with the service contract signed in 2018 with the Ligurian regional government; it covers significant investments of around 550 million euros and the complete renewal of the fleet in Liguria. It is a further step that confirms the great attention given to regional transport in the FS Italiane Group's 2019-2023 business plan.
The long-term service contracts that Trenitalia signed with individual regions mean that the company, which is part of the FS Group, can make significant investments which have a positive impact both in the quality of the service provided to passengers and also to Italian industry in its entirety.