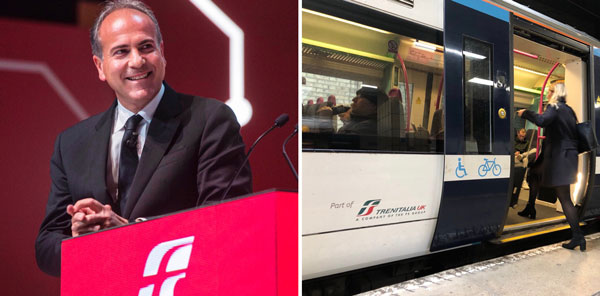 "After only three years in the UK, we are strengthening our presence through the management of one of the country's most important railway operating companies, alongside our partners at FirstGroup. This award represents another significant step in our ambition to play a major part in the UK rail industry. With this partnership, our international business continues to go from strength to strength, particularly in a high-potential market such as the UK.
"We have more than 20 years of expertise in the high speed sector in Italy, which has significantly improved connectivity for Italians. Trenitalia is operating in the only competitive and open market for high speed services in the world.
"Starting with the acquisition of c2c in 2017, our development in the British market has seen progress through investments in technology and in client services. We are proud with the results achieved in terms of performance punctuality, and customer satisfaction, which has proved to be amongst the best in the UK.
"Trenitalia is now one of the main railway companies in Europe with operations in France, Germany and Greece as well as in Italy and in the UK. We also operate partnerships in Austria and Switzerland and we aim at growing further in the UK and elsewhere in the coming years."