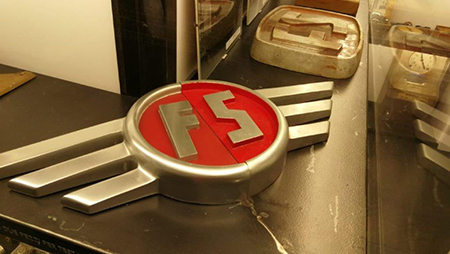 As of today, it is possible to retrace the history of the Officine Grandi Riparazioni (OGR) in Bologna by visiting the "Presidio di Memoria", created by Trenitalia and the Fondazione FS Italiane in collaboration with the regional Parliament of Emilia-Romagna, CGIL and AFEVA (Associazione dei Familiari delle Vittime dell'Amianto, being the association of the families of asbestos victims) within the premises made available by the Regional Legislative Assembly of Emilia-Romagna.

The Presidio di Memoria is a guided tour accompanied by photographs, documents and work tools, to allow everyone to have a better understanding of this important industrial reality. Over 250 objects are on display, including tachographs, thermographs, micrometres, ultrasound equipment, toolboxes, overalls, paint pigments and even soap from the paint shop, all collected throughout the decades and carefully selected by workers and former employees amongst all to have been safeguarded in the historic headquarters of Via Casarini.
A succession of objects and images symbolising the professionalism and passion of hundreds of railway workers and a tribute to those who lost their lives due to asbestos exposure, which occurred during the years when there was still no awareness of the dangers it posed.
An interactive video, with in-depth information sheets, offers a virtual visit to see the original location of all objects.