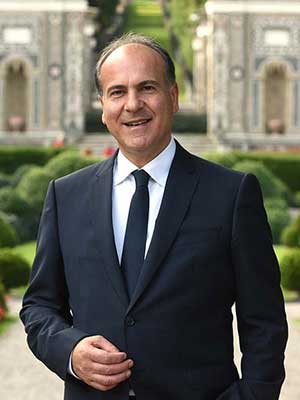 "Environmental, social and economic sustainability - stressed Gianfranco Battisti, CEO of FS Italiane - is a fundamental value for our industrial processes and projects the Group towards a greener future that is more attentive to the sustainable development of the country's cities and large urban areas. Innovation and technology are crucial for the sustainable development of all areas, including the most remote ones.
They will therefore be the themes of the 2019 edition of the Treno Verde, and will form the core of the ideas and projects of the start-ups on board. It is essential and important to create a culture of sustainability and put it at the centre of industrial projects: in fact, it is a pillar of the Business Plan that we are drawing up.
Together with the train as the eco-friendly means of transport par excellence, we are also working to make stations true hubs of integrated mobility where people can find more and more services to meet their daily needs.
It is with this in mind that we are adopting innovative and cutting-edge technologies in the construction of new railway infrastructures and in the maintenance and improvement of existing ones. We are also using the "green bonds", sustainable financial instruments, to purchase the new regional Rock and Pop trains, in circulation from the end of spring, which use materials that can be almost 100% recycled, and which will improve people's travel experience, bringing it to the level of the Frecciarossa.
The compass of sustainability, which guides our daily actions, has in fact allowed the FS Italiane Group, an important industrial reality in the country, to raise resources on the financial market at highly competitive costs."