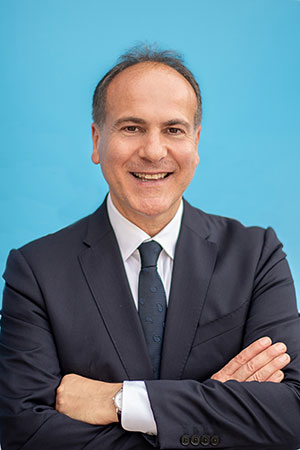 Milan, 11 February 2019
Gianfranco Battisti, CEO and General Manager of the FS Italiane Group, has been awarded the Premio Excellent 2019.
Now in its 24th edition, the prize, created by Senator Ombretta Fumagalli Carulli who heads the jury, and Mario Mancini, the president of Master Meeting, the Premio Excellent is awarded to managers working in the tourism and hospitality industries, an important strategic asset for the Italian economy. The award is also given to very prominent personalities in politics, the economy and culture who distinguish themselves with their contribution to promoting and enhancing the Italy brand around the world.
«Big international investors are looking at Italy with interest and are investing in the tourist sector, creating a constantly increasing trend: Italy attracts a significant share of the 550 million new tourists who come to Europe," said Gianfranco Battisti. "The importance of our country in terms of tourism has been confirmed by the choice of Matera as European Capital of Culture 2019. The FS Italiane Group is constantly involved in the development, together with the institutions, of an integrated supply system that creates the conditions for greater accessibility to destinations with significant tourist potential."
There are over five thousand regional trains a day, and over 280 daily services run by Frecce trains: the FS Italiane Group is committed to increasingly connect rail stations with the country's entry hubs (airports and ports) and providing a service that can meet the demands of people who choose Trenitalia and Busitalia services.
FS Italiane contributes the growth of tourism in Italian cities with promotions for integrated mobility throughout the year. The number of people who travelled for leisure increased by 8% in 2018, and was 29% of the total passenger numbers.
In addition to the hard work done by the FS Italiane Group there is a substantial network of agencies of travel partners that include over 6,500 sales points in Italy and over 18,000 abroad. There is a constant increase in sales volumes abroad, with nearly eight million foreign tourists travelling with Trenitalia while visiting our country during 2018, a 19% growth from 2017.
During the award ceremony, held at the Hotel Principe di Savoia, the jury for the Premio Excellent also recognised Maria Elisabetta Alberti Casellati, the President of the Italian Senate and Gian Marco Centinaio, Minister of Agricultural, Food and Forestry Policies and Tourism.