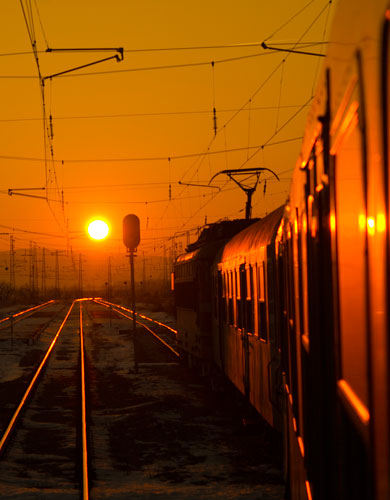 Trains connect places and people, hence why they have always been a source of inspiration for artists. The CER – the Community of European Railway and Infrastructure Companies – launched the fifth edition of the Aline Bastin Photography Contest with the theme of Railways That Connect.
The 12 shots selected by the photo contest judges will be shown in Brussels at the 2021 European Railway Award exhibition. The event will mark the beginning of an important celebration, that tied to the European Year of Rail.
The EU Commission's initiative, seeking to promote the train as an innovative, sustainable and safe means of transport, has been positively welcomed by the FS Italiane Group. According to CEO Gianfranco Battisti, "The proposal for the European Year of Rail 2021 recognises the role of the railway system in bringing people and places all throughout Europe closer together by resetting the distances and fostering sustainable and secure connections. The FS Group's 2019-2023 Business Plan heads precisely in this direction, with investments to promote a new development model."
The theme of this year's edition will be Railways That Connect, with the aim of spreading the image of a safe and sustainable railway. The competition is dedicated not only to members of the CER but more generally, all citizens of the European Union.
Amongst the selection criteria that will be subject to evaluation in determining the most moving railway photographs will be the originality of the shots, the artistic quality, the positive and human aspect, as well as cultural diversity.
And one no less important condition set by the regulation is that the snapshots are to be taken in one of the 27 EU Member States. Winners shall receive a cash prize (€ 200).
All information and how to participate in the photo contest is available online.