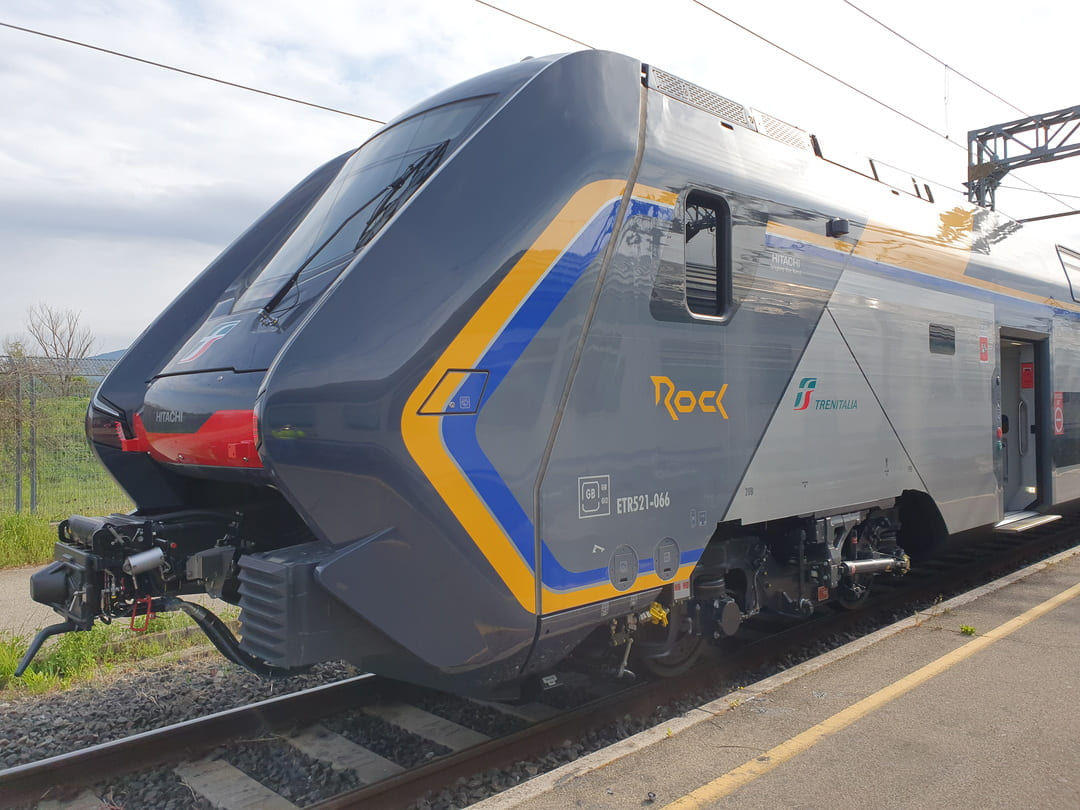 Florence, 19 April 2021
A new Rock train has gone into service on the tracks of Tuscany.
With this new convoy, the number of Rock trains delivered by Trenitalia (FS Italiane Group) to the Tuscany Region reaches five. A sixth Rock train is scheduled for the coming weeks. As a result, the average age of trains in the regional fleet will continue to fall.
The new Rock train – as per all other vehicles in the regional fleet – has markers on the seats not to be occupied, signage on the doors assigned for ascent and descent, directions on the floor signalling the nearest exit and the distance to maintain from other passengers, in addition to the presence of dispensers for Amuchina liquid hand sanitiser/disinfectant. In recent weeks, Trenitalia Toscana has increased the number of trains with an itinerant cleaner, operating aboard the train, with an additional 18 daily routes. The number of daily trips with the presence of an onboard cleaner has now reached 235 (+8.3%).
The Rock convoys are part of the supply of 100 new trains envisaged in the 2020-2034 Service Contract, signed in November 2019 by Regione Toscana and Trenitalia. The 15-year contract foresees investments of almost 1.4 billion euro, of which around 913 million is destined to the renewal of the fleet that will pass from an average age of 16 years to 7.6 years by 2024.
The long-term service contracts that Trenitalia has entered into with the individual regions allow the FS Group Company to make important investments in improving the quality of the service offered to travellers and to the entire Italian industrial sector.