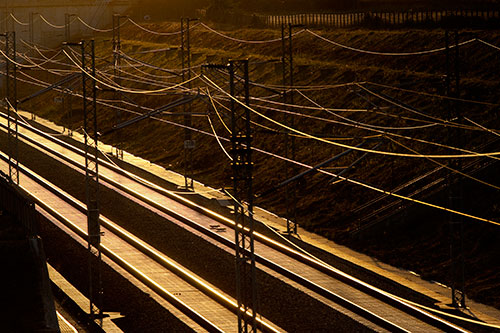 When the university and the business worlds join forces, opportunities are generated for all in terms of the attractiveness of the universities, the competitiveness of the companies, the employability of students and the economic and social growth of the territories. This is exactly what the FS Italiane Group is doing with the February inauguration of the annual edition of the Specialisation Course in Infrastructure and Railway System Engineering, in collaboration with La Sapienza University in Rome.
The initiative sees the participation of other important partner companies including Alstom, Almaviva, Hitachi Rail, Ferrotramviaria Engineering, Siemens Mobility and the Salcef Group.
Out of 160 candidates, only 35 young engineers will take part in the specialisation course, offering the opportunity to further their studies and approach the companies of the FS Group and others with: planning, design, operation and maintenance being the areas of study to meet the demands from the rail transport sector and the entire mobility field, which is constantly transforming.
The study programme includes 12 modules and 480 hours of training, 250 of which are dedicated to an internship in direct contact with the companies.
The combination of the Ferrovie and the university in which the Group continues to invest in the interest of increasing innovation, research and enhancement of talents and professionalism, has also meant that again in 2021, FS Italiane tops the rankings of Best Employers 2021, as the best company in the transport sector in which young graduates would like to work.