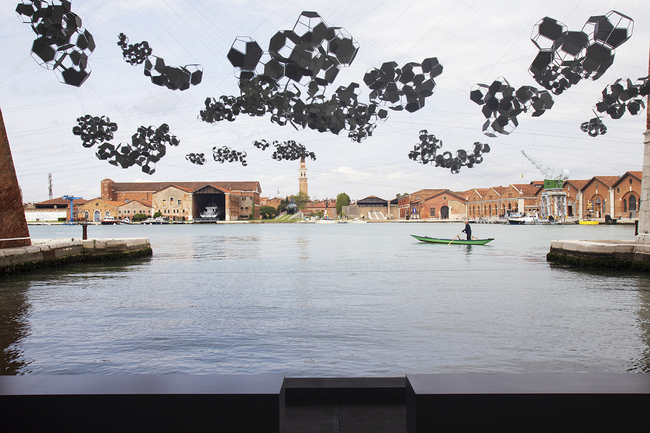 Once again this year Trenitalia is the official carrier of the International Art Exhibition scheduled until 24 November in Venice, in the Giardini and Arsenale areas.
Thanks to the renewed collaboration between the Venice Biennale and FS Italiane, now in its eighth consecutive year, Trenitalia travellers interested in the exhibitions organised by the Biennale will benefit from special advantages.
The Exhibiton, curated by Ralph Rugoff, current director of the Hayward Gallery in London, is one of the most important events dedicated to contemporary art worldwide.
The 58th edition is titled May You Live in Interesting Times, an English language expression mistakenly attributed to an ancient Chinese curse that evokes the idea of challenging times. As President Paolo Baratta stated, the expression "can also be an invitation to see and always consider the course of human events in their complexity, an invitation that therefore seems particularly important to us in times when an excess of simplification, generated by conformism or fear, too often prevails".
In times of great change, art is therefore entrusted with the task of going beyond simplifications, offering an alternative point of view. In the words of Ralph Rugoff: "In an indirect way, however, perhaps art can offer a guide that helps us to live and think in these 'interesting times'". The exhibition includes 89 national entries in the historic Pavilions at the Giardini, the Arsenale and the historic centre of Venice. There are 4 countries present for the first time at the Biennale Arte: Ghana, Madagascar, Malaysia and Pakistan. 21 fringe events will also enrich the plurality of points of view that characterise the Exhibition. Lastly, there will be a wide range of educational activities for individuals, groups of students, families, professionals, companies and universities.