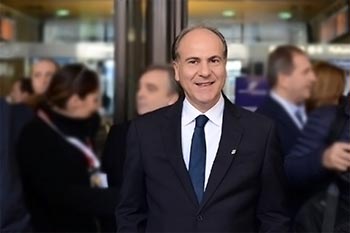 Rome, 3 December 2018
With a value score of 83.6 out of 100 and a difference of almost 10 points from second place, FS Italiane earned first place in the .trust research ranking, conducted by strategic consulting firm Lundquist.
The European Webranking survey assesses transparency on the digital channels of listed companies. The .trust research, on the other hand, focuses on the 81 largest unlisted public and private companies.
The Italian version of corporate sites and their social channels were examined, focusing on two aspects: substance, which indicates if the company is transparent with respect to its stakeholders and presents the most important information in a clear and concrete way, and distinctiveness, if it highlights an effective narration and involvement of users-stakeholders.
FS Italiane, therefore, emerges as a virtuous example for its communication linked to objectives of sustainability and the theme of innovation, presenting projects and themes with easy and intuitive navigation.
According to the .trust research, the stories and articles that are published daily on our website and on our social channels project the distinctive way our business reality, our strategic commitments, and the context in which we operate.
This victory represents recognition of FS Italiane Group's commitment, and that of its CEO and General Manager, Gianfranco Battisti, in representing the values of today and the projects and investments of tomorrow.