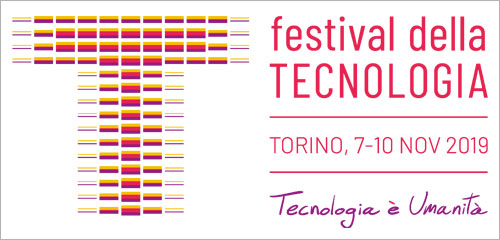 From 7 to 10 November 2019, the capital of Piedmont will host a wide-ranging exhibition reflecting on the decisive role of technology within the daily dynamics of society. This marks the first edition of the Festival della Tecnologia, organised by the Polytechnic University of Turin on the occasion of the 160th anniversary of its foundation.
Throughout the lectures, debates and workshops, discussions will focus on the latest technological innovations, highlighting the implications of choices regarding major issues such as artificial intelligence, energy, transport and telecommunications. More generally–thanks to the involvement of national and international research centres, institutions, companies, experts and prominent personalities—the question will be how to govern technology in the interest of the community.
Over three hundred speakers will participate in the rich calendar of meetings, characterised by a strong interdisciplinary approach.
The FS Italiane Group will also participate in the event, in particular through two appointments scheduled for Friday, 8 November. At 2:30 pm, Luigi Cantamessa as Director of the Fondazione FS Italiane will present the book "Di Uomini e Ferro": a journey comprised of images that retrace the heroic work of thousands of railway workers in the immediate post-war period. Moreover, at 4:00 pm, Gianluigi Castelli—President of FS Italiane—will be the protagonist of the meeting-lecture "(Im)material infrastructure for the Country". Talks will mainly focus on mobility. As such, there is a real metamorphosis, with new services on the one hand and new, more efficient and sustainable means of transport on the other.