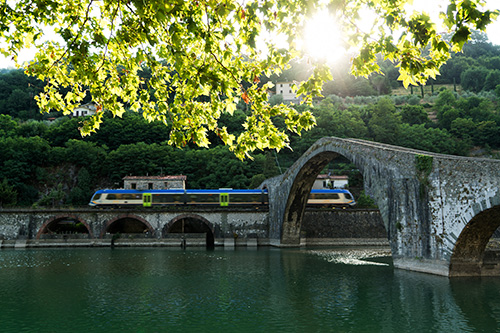 The train is the cleanest, safest and fastest means that accompanies and will accompany people this summer to great art cities and the best-known seaside resorts and mountains, as well as to greatly enticing small- and medium-sized locations.
Thanks to the strengthening of the transport offering with the summer timetable and a 20-billion-euro railway and road infrastructure investment plan, the FS Italiane Group is the protagonist of the mobility restart and the revival of tourism, and of the national economy following the COVID-19 health emergency.
Assistance and information to the public are increasingly attentive to people's needs, whilst the stations and trains have long been the subject of extraordinary cleaning, sanitisation and hygiene activities that will continue in line with current provisions.
The strong drive for innovation and digitisation is also essential throughout Phase 2, with a call to simplify ticket purchases on digital channels and through a new version of the Trenitalia app.