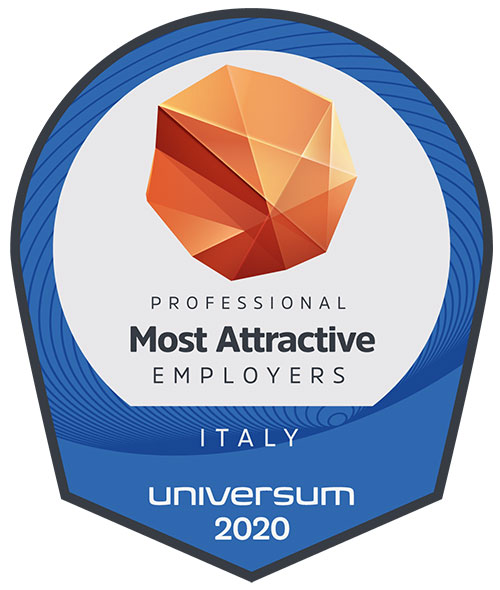 The FS Group is the most appreciated company in the Passenger Transportation in the ranking of the Most Attractive Employers Italy 2020 by Business Young Professionals.
Created to identify excellence in the labour market, the search for the Most Attractive Employers in Italy identifies the employers most coveted by young people based on their own feedback, collected throughout the year. For the 2020 edition, more than 11,700 young professionals from 35 sectors and 88 occupational groups were interviewed throughout the country, being asked about their views regarding their career, the company and employers.
FS Italiane is also the third company in Italy in the field of STEM (Science, Technology, Engineering and Mathematics), as confirmed by the results of the talent survey. The significant result testifies to the Group's commitment to promoting the talents of and careers for women in technical fields. This also comes as recognition of the work carried out by the FS role models that, with the WIM Project, have contributed since 2016 to the education of female students against gender stereotypes and to undertake all-round study pathways.