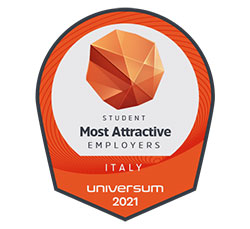 Italian students chose FS Italiane as their favoured employer, seeing the FS Group rank first in Universum's "Passengers & Transportation by the Business Students".
The study, coming as the result of over 46,000 interviews, investigated the corporate characteristics that university students find most attractive in a potential employer.
Created to identify the career aspirations and preferences of students, the Talent Survey of Most Attractive Employer in Italy identifies the most coveted employers through an online questionnaire.
This recognition rewards Ferrovie dello Stato Italiane's commitment to the continuous development of opportunities for graduates, through constant and direct dialogue, also thanks to the use of web recruitment channels widely utilised by young people.