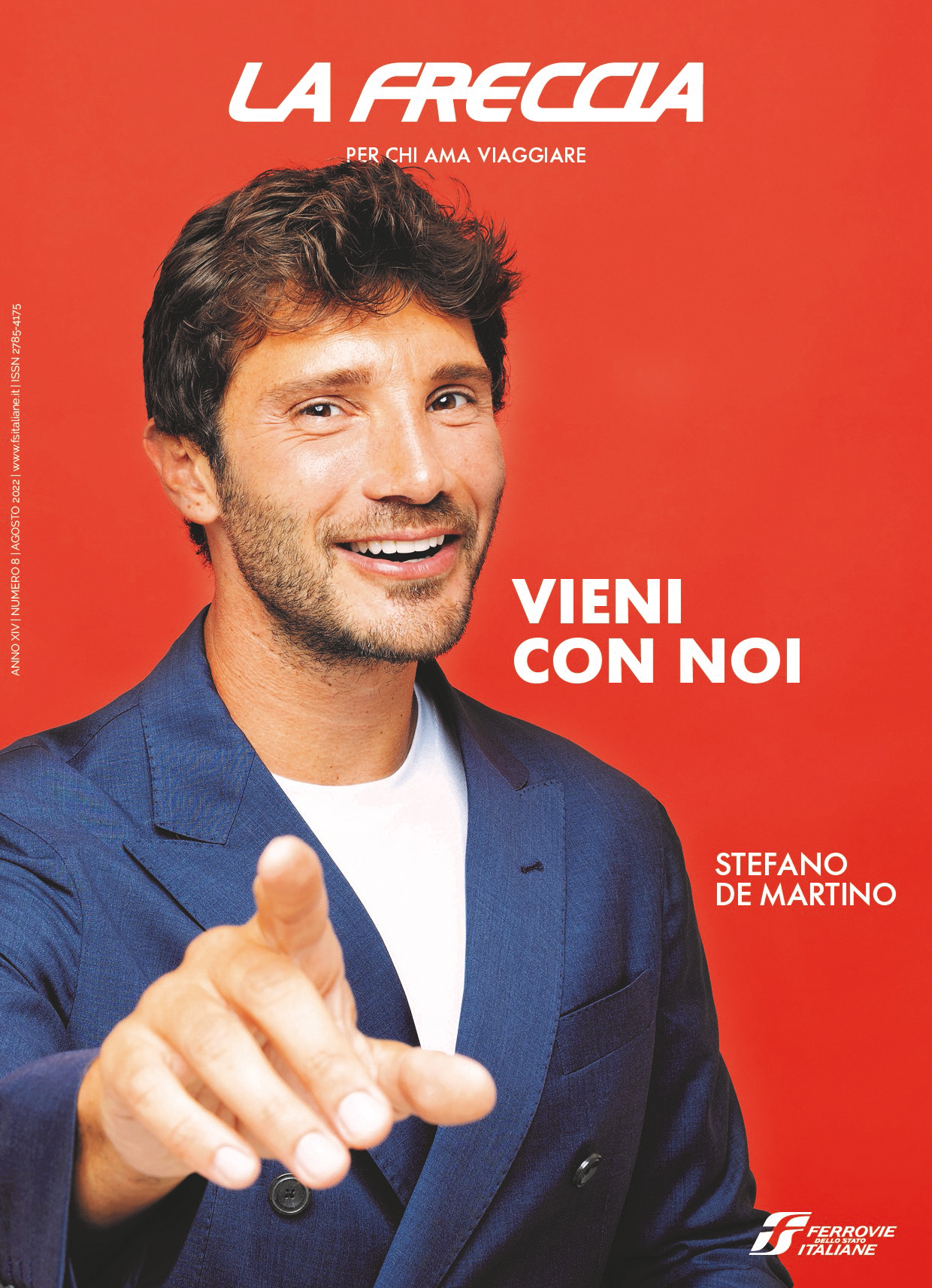 Rome, 1 August 2022
A summer of travel, the seaside and love, all of it to a musical beat. The August edition of La Freccia invites readers to get moving with the dancer, actor and presenter Stefano De Martino, who presents the itinerant show TIM Summer Hits, which takes big names of the musical scene into the heart of Italian cities.
We are also getting around the country on foot, in Piedmont and the Aosta Valley, to discover the culture and traditions of the Walser, a Germanic people who settled around Monte Rosa during the Middle Ages. And we are taking a break in the area near Trieste for something nice to eat in the osmize, small, family-run farms. Before going down to Sicily and along the coast, from Ragusa to Noto, amongst fishing villages and baroque art.
And we are also looking to Europe with Interrail, which began fifty years ago: it is a single pass to get around by train without restrictions, with chance encounters and backpacks full of memories. It's also been half a century since the discovery of the Riace bronzes: a series of exhibitions, shows and programmes will be held throughout Calabria to celebrate the anniversary.
There will be plenty of cultural events, and especially photography: in Turin, with photos by New Yorker Sam Shaw which show the hidden side of Marilyn Monroe, sixty years after her death; in Milan for a show by Oliviero Toscani which pays tribute to the artist's sacrilegious language; and in Florence, for a journey amongst the pictures from the Alinari Archive, in which women take centre stage, both in front of and behind the lens.
And finally, sport, with the European Swimming Championships in Rome, from 11 to 21 August, and new editions of the Race for the Cure, big runs to promote the fight against breast cancer in Bologna (16-18 September), Brescia (23-25 September), Matera (30 September-2 October), L'Aquila and Pescara (7-9 October).
You can browse through and read the August edition of La Freccia in digital format on FSNews, and in hard copy on Trenitalia's Frecce trains, the FRECCIALounges and FRECCIAClubs: these have cellophane-wrapped personal copies that can be taken away. The contents of FS Italiane's monthly publication can also be seen on Telegram FSNews channel and the Twitter profiles @fsnews_it and @LaFreccia_Mag.