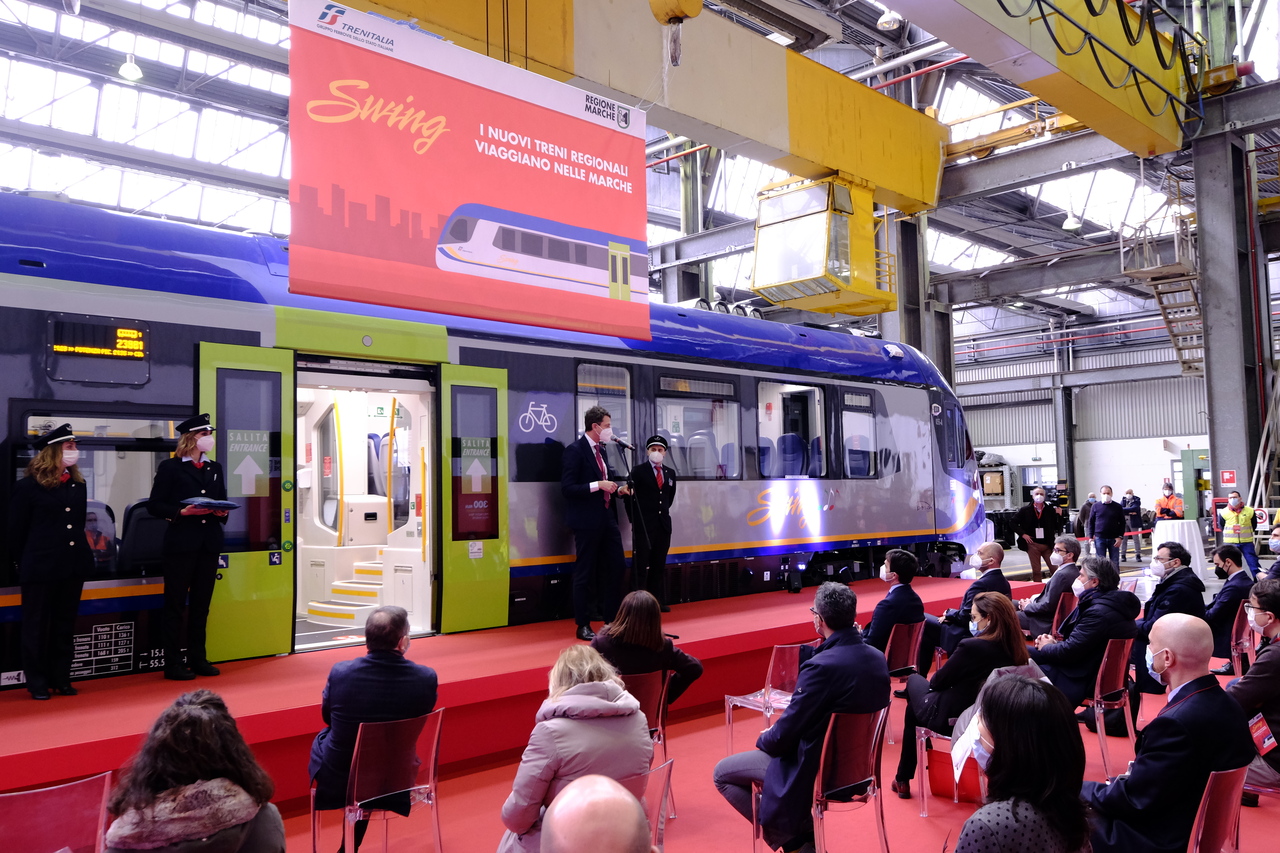 Ancona, 17 February 2021
Travelling as of today between Ancona, Macerata and Fabriano is a new Swing train, bringing the total of new regional locomotives to 24 with 11 Jazz, 4 Pop and 9 Swing convoys already on the tracks of the region of Le Marche. The fleet renewal programme is also benefiting performances: Le Marche, with 95 trains out of 100 arriving on time, is one of the most "punctual" regions in Italy.
The convoy was presented this morning by Luigi Corradi, CEO of Trenitalia (FS Italiane Group) to Francesco Acquaroli, President of Le Marche Region. Also present at the brief ceremony held at the Trenitalia Workshop in Ancona were Guido Castelli and Francesco Baldelli, councillors for Transport and Infrastructure of Le Marche Region respectively and, for Trenitalia, Sabrina De Filippis, Director of the Regional Passenger Division, and Fausto Del Rosso, Regional Director for Le Marche.
This modernisation plan will be completed by 2025 with the arrival of another 20 new trains – with 11 Rock, 8 Medium Capacity and 1 Diesel Locomotor – as established by the Service Contract signed by Le Marche Region and Trenitalia, which involves investments totalling 300 million euro, of which 206 million is destined for the renewal of regional trains.