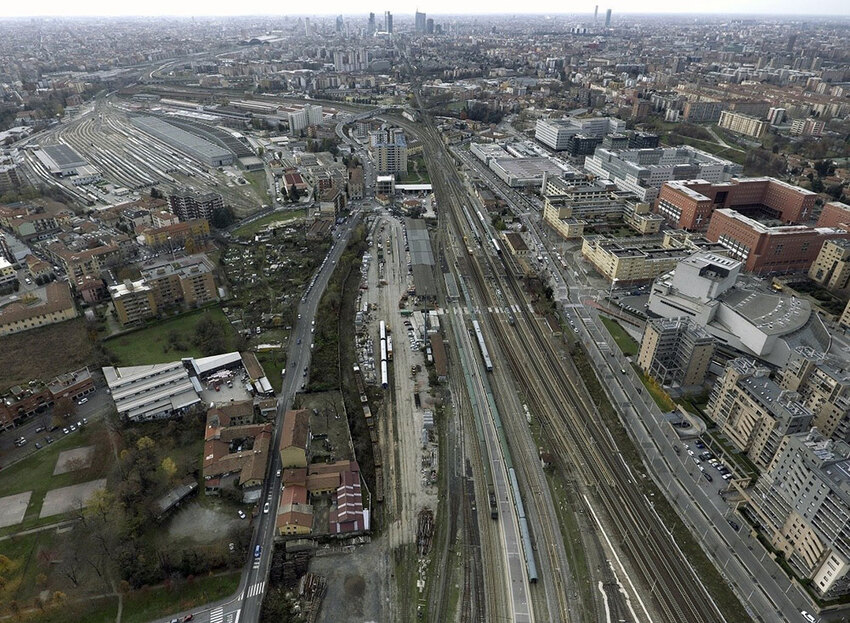 Three years after the workshop, the results, activities under way and the future outlooks of the urban regeneration project of the seven former railway stations were presented in Milan.
The meeting, held at Porta Romana railway station last 20 January, was organised by FS Sistemi Urbani (FS Italiane Group) in collaboration with the Municipality of Milan, under the patronage of the Lombardy Region.
The redevelopment project involved seven former railway stations: Farini, San Cristoforo, Porta Romana, Greco-Breda, Lambrate, Rogoredo and Porta Genova.
The former railway stations occupy a free area extending around 1 million square metres, 65% of which will be destined for green areas.
It is the largest urban regeneration plan for Milan that will extend throughout the next 10 years and one of the largest urban regeneration projects in Italy and Europe generally. The requalification plan for the seven disused railway stations began with the Programme Agreement signed in 2017 by the Municipality of Milan, Lombardy Region, FS Italiane, with Rete Ferroviaria Italiana and FS Sistemi Urbani, along with Savills Investment Management Sgr.