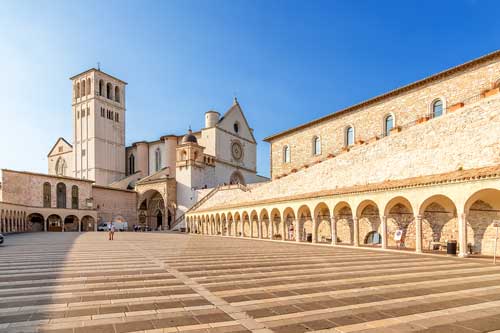 The 2020 edition of the Cortile di Francesco, titled Oltre i confini, got underway in Assisi on 18 September.
On the schedule are three days of live and streamed meetings with personalities from civil society and the worlds of religion, culture and information.
The FS Italiane Group also took part in this unique opportunity for reflections and discussions on what is happening in the world.
Gianfranco Battisti, CEO and General Manager of the FS Italiane Group, was chosen to speak at the round table of The Transformation of Markets, scheduled for Saturday, 19 September at 5:30 pm.
The event has been organised by the Sacred Convent of Assisi and the Association OICOS Riflessioni, in collaboration with the Pontifical Council of Culture, with the support of the Umbria Region.