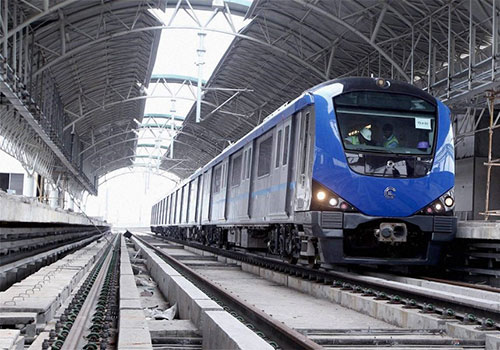 FS Italiane, with its engineering company Italferr and in partnership with the Spanish company Typsa, has been awarded the design activities and supervision works of the underground lines of Kanpur and Agra, two of the largest industrial cities in Northern India.
The contract, entered into with Uttar Pradesh Metro Rail Corporation (UPMRC), has a 5-year duration and a total value of over 43 million euro – with the Italferr share being over 19 million euro – and foresees the planning of four corridors (for a total length of over 62 kilometres) between Kanpur and Agra, including 57 stations and four depots.
This is FS Italiane's most important contract in India, with which the engineering company confirms its place as a leader not only in the high-speed sector but also in the international metropolitan public transport panorama, becoming one of the main players in the Indian engineering market.
The entire operation, worth some 2.4 billion euro, is financed with funds from the Indian government and the European Investment Bank.
Specifically, the new Kanpur metro line shall unfurl along two main corridors. The first is from Kanpur to Naubasta and the second from the Agricultural University, having an overall length over 32 kilometres, 30 stations and 2 depots. The Agra metro line will also include two corridors connecting Sikandra to Taj East Gate and Agra Cantt to Kalindi Vihar respectively, for a total distance of over 30 kilometres with 27 stations and 2 depots.
FS Italiane has already been present in India with Italferr for some years, even having a branch in New Delhi that will be transformed into a company in the coming months.
FS Italiane has been present in India since 2016, dedicated to realising strategic works, including the design and supervision of the construction of the Anji Khad Bridge – the first cable-stayed bridge with the utmost technical prestige – as well as project management consulting for the development of two new metro lines in Mumbai. As of 2017, Italferr also took on the quality and safety inspection activities for the Eastern Dedicated Freight Corridor – Khurja-Dadri Section project, one of the peak freight corridors for the Indian railways.
Stable growth in the Indian subcontinent market continued throughout 2019, with the award of the design of and support in the construction of the two lots for the railway line between Rishikesh and Karanprayag (at a length of 125 kilometres) in the state of Uttarakhand. Italferr was additionally granted responsibility for the general consultancy activities of the most important project in the Delhi region, pioneering the "Regional Rapid Transit" programme, which concerns the development of a railway service in the city that reaches a speed of 180 kilometres per hour.