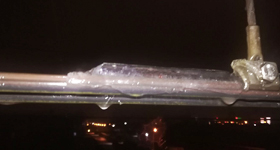 Trains on the Genova – Milano, Genova – Torino, Genova – Savona and Parma – La Spezia lines have been suspended due to ice having frozen the trains' electrical power lines.
In the Emilia Romagna and Veneto regions, where an 80% service was expected today, a higher percentage of trains are actually running.
Trains are running as normal on the rest of the regional network.
100% of high-speed train services are guaranteed.