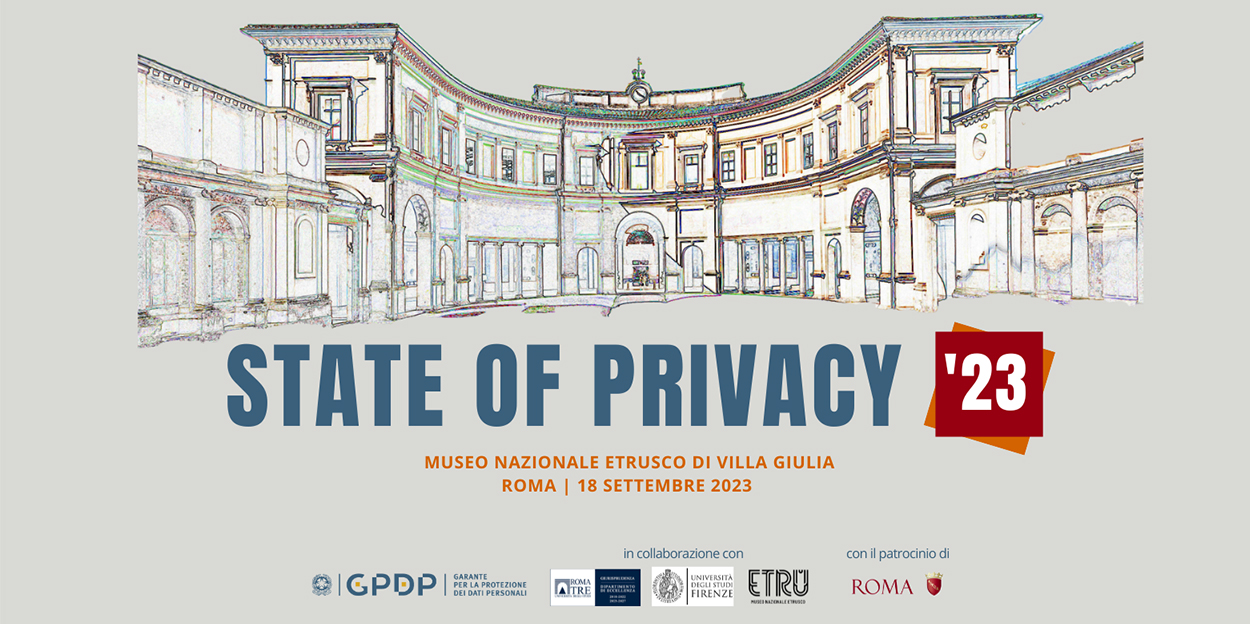 State of Privacy 2023 edition, the event organised last year in Pietrarsa, proved to be a significant and unconventional moment of exchange and collaboration between all parts of society. Given the success of the initiative, the Data Protection Authority has now decided to institutionalise this event to underline its willingness to sanction a constant work in progress on all privacy issues.
For the meeting, organised in cooperation with the Universities of Roma Tre and Florence, the Data Protection Authority called upon the FS Group together with over 250 representatives of national and international institutions, public administrations, Big Tech, media and communication services, large companies, the financial world and – of course – experts, scholars and personalities from the academic and scientific research world.
The event is divided into several stages: the speakers' presentations, interviews and in particular the work composed of 19 thematic tables that will cover several relevant topics including health, Artificial Intelligence, telemarketing, smart cities, cybersecurity and financial services for minors.
State of Privacy '23 will be held at Rome's National Etruscan Museum of Villa Giulia, starting at 4:00 pm and ending in the evening with the launch of awareness-raising and education initiatives on the "value of privacy", to be implemented in 2024, particularly in the south and in small towns around Italy.