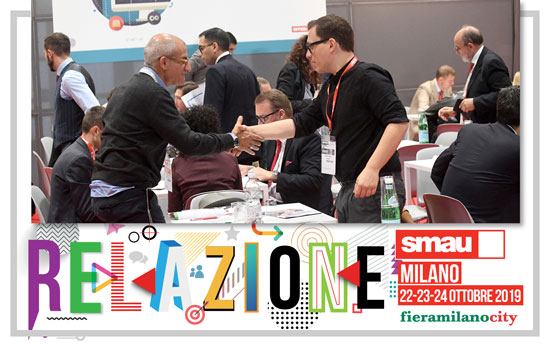 From 22 to 24 October 2019, Fieramilanocity hosts the 56th edition of Smau Milano 2019, the event of reference for all local public administrations and companies seeking to bring true innovation to the market.
As the main business matching platform in Italy, it offers new ways to meet supply and demand in the world of product research and development, making a network of strategic partners from 25 countries available to companies. Thanks also to the support of the Regions, the best startups and digital companies in the territory can thus build innovation and renewal projects that are more closely aligned with their needs.
Ferrovie dello Stato Italiane, the main partner of the event, is also part of the rich programme of the SMAU Live Show, a receptacle of events on tourism, commerce, agrifood, industry 4.0, smart communities, fintech, healthcare and open innovation. The success story of "Guardian Mobility", winner of the Challenge for startups "Digitale per la Mobilità" launched by the FS Italiane Group in collaboration with LazioInnova, shall also be presented. The project consists in the provision of an innovative IoT (Internet of Things) infrastructure customised for high-speed trains (Frecciarossa ETRs) with the aim of enabling the implementation of new value-added services for customers including anti-theft luggage systems and automatic emergency management systems.