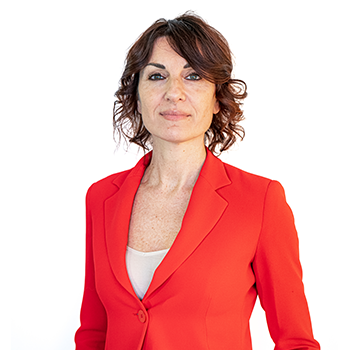 She was born in Parma in 1972 and is an Italian pianist and composer. She graduated with top marks, honours and an honourable mention in piano at the Parma Conservatoire, and started playing concerts and winning national and international competitions from an early age.
In 2011 she released her debut album "Tra il tempo e la distanza" with Alfa Music, which features both singer-songwriter songs and contemporary piano. Her second album, "Lo stato delle Cose" on Irma Records and produced by Pietro Cantarelli, came out in 2014.
This was a double album on two different CDs: "Songs" (music and words) and "A Walk on the piano side" (instrumental only). It drew critical and public acclaim when presented at the Atina Winter Jazz Festival.
2014 saw the release of "Hands", the soundtrack created by the artist for the "Vivere il mondo di Botero" docufilm, which was played for the international Botero exhibition held in Italy and Japan. Roberta opened the exhibition of Indian art at the Venice Biennale "India the revealed mysteries". In December 2016 she was involved in a series of concerts in New York City, hosted by the Italian Consulate for the "Meet the New Italian Music Artists in NY" event. In May 2017 she played in Milan for Piano City Milano, and in June opened the Biografilm Festival 2017 in Bologna.