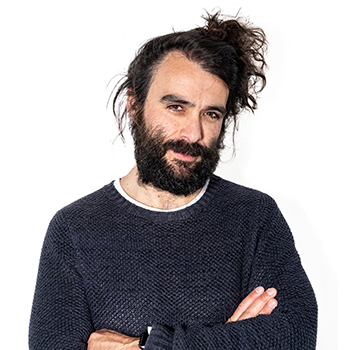 With his minimalist approach, Jonathan captures the essence of the world that surrounds him with lines that seem continuous but are actually punctuated by bold geometric shapes. With instinctive but graphic, strokes – both digital and hand-drawn – Jonathan promotes all-round creativity, embracing with his vision various means of communication and objects.
As well as being a prolific artist, Jonathan has been the keynote speaker in festivals all around the world, such as the -ING Festival in Dubai and the Design Conference in Brisbane, Australia. Jonathan lives in Pistoia with his partner and his son, Marino.
PRIZES: Webby Award 2015, Print Magazine's New Visual Artist 2010, ADC Young Guns 2010.