Home >

Strategic Projects
Strategic Projects
As one of the main transport companies in Italy, we are busy on a frontline role in the planning and production of the strategic infrastructural buildings inserted in "Sblocca Italia". The primary objectives are to contribute in accelerating special interventions and favour cohesion of the underused areas in Italy, the development of the territory and social solidarity.

The strategic buildings in Sblocca Italia include the Naples – Bari and Palermo – Catania – Messina High Speed/High Capacity routes.

More about
A list of some sites on European Construction Sites and Strategic Buildings follow. FS Italiane Group is not responsible for updating the data and information contained on these sites.

TELT (Euralpin Lyon Turin Tunnel) is the Public Promoter responsible for creating and managing the cross-border section of the future Turin-Lyon freight and passenger railway line.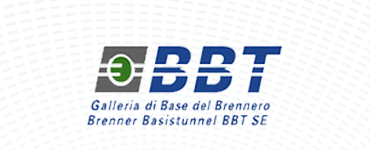 BBT (Brenner Base Tunnel): what will one day become the longest underground railway connection in the world is currently being built under the Brenner pass.
Il Terzo Valico is a new high capacity fast line that will help to upgrade the connections between the Ligurian port system and the main railway lines of Northern Italy and the rest of Europe. The structure will be located in the Rhine-Alps Corridor, which is one of the corridors in the strategic Trans-European transport network (TEN-T core network) that connects the European regions having the highest population densities and greatest industrial vocation.
OpenCantieri is a project promoted and managed by the Italian Ministry of Infrastructure and Transport (MIT) that presents open, complete and updated information on the realisation process of public infrastructures. The data, which is produced and displayed by public sources, are integrated with summaries and specific visits on a single platform. The information is fully accessible and can be downloaded from the MIT open data page.
Title 1 of Italian Legislative Decree no. 133 of 12 September 2014, known as "Sblocca Italia", converted into Italian Law no 164 of 11 November 2014, specifies the nomination of the Ferrovie dello Stato S.p.A. CEO to Commissioner for realisation of the works relative to the Naples-Bari railway stretch (section 1), and disciplines the duties and powers of said Commissioner (section 2).

The same regulations are applicable also to the realisation of the HS/HC Palermo-Catania-Messina railway axis (section 9).
Ferrovie dello Stato Italiane
Moving the country forward.

Among the largest industrial companies in the country, with a long history, we aim to become the system company serving passengers and commuters on high-speed trains, based on sustainability and integrated mobility.

Registered office

Piazza della Croce Rossa, 1 00161 Rome