Home >

Commitment to culture
Commitment to culture
FS Italiane Group constantly supports national events such as concerts, exhibitions, shows, conferences and initiatives to protect the artistic, cultural and scientific heritage.
In 2017, the important collaboration with country main museums and foundations has been renewed in order to create new travel opportunities.

3000 addresses, 200 itineraries to experience the best of 11 Italian cities starting from their train stations. Art and entertainment with special promotions thanks to Trenitalia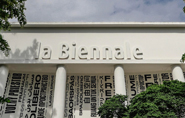 The collaboration between FS Italiane and La Biennale di Venezia continues on the occasion of the 57th International Art Exhibition, of which Trenitalia is the official carrier.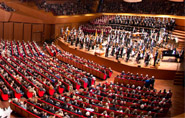 FS Italiane consolidates the binomial with Accademia Nazionale di Santa Cecilia for the Symphonic and Chamber Music Season 2017-2018.

Ferrovie dello Stato Italiane
Moving the country forward.

Among the largest industrial companies in the country, with a long history, we aim to become the system company serving passengers and commuters on high-speed trains, based on sustainability and integrated mobility.

Registered office

Piazza della Croce Rossa, 1 00161 Rome